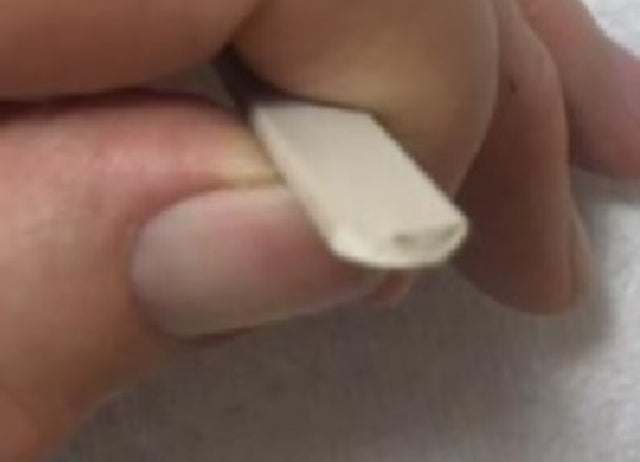 Brother/KnitKing/Singer/Studio/Silver Reed/Toyota
Close Knit Bar Bulky - Brother - #1002 - Mid & Bulky gauge knitting machines (6.5mm - 8.0mm - 9.0mm) 80064
Close Knit Bar Bulky - #1002 - Brother Mid & Bulky gauge knitting machines (6.5mm - 8.0mm - 9.0mm).
Knitting Machine Close Knit Bar. This small plastic strip was original equipment with  knitting machine ribbers. Easily lost or misplaced, it is a must have when doing fine knitting patterns and/or lace knitting on your machine. If you knit with a knitting machine ribber

is very important as a close knit bar keeps the yarn from becoming tangled in the sinker posts and carriage.
---
More from this collection