Hand Knitting Helpful Hints
• Best Video on Intarsia Knitting - video • How to do Intarsia Knitting - video • Intarsia Knitting - How To • Intarsia Knitting Information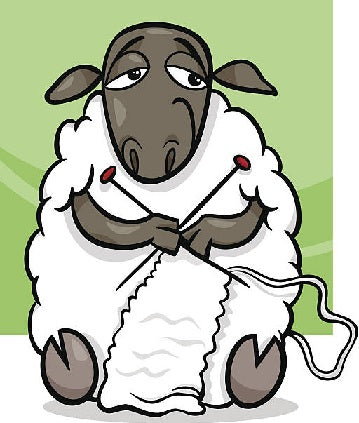 How To Do Intarsia Knitting By Judy  Many knitting kits require a knitting technique called "Intarsia". It is sometimes called picture knitting, because the technique is an easy way to add a knitted picture to your knitting such as a Santa to your Christmas stocking. When first starting, the technique can be confusing if not taught properly so we are including a really good video by Berrocco on how to do it. This video is the best I have seen on how to do it. "How to do Intarsia knitting - https://youtu.be/oCx-uKrWmt4" When adding a Santa or some other picture...
---
• How To Select Your Yarn Size • Yarn Cross Reference • Yarn Gauge • Yarn Weights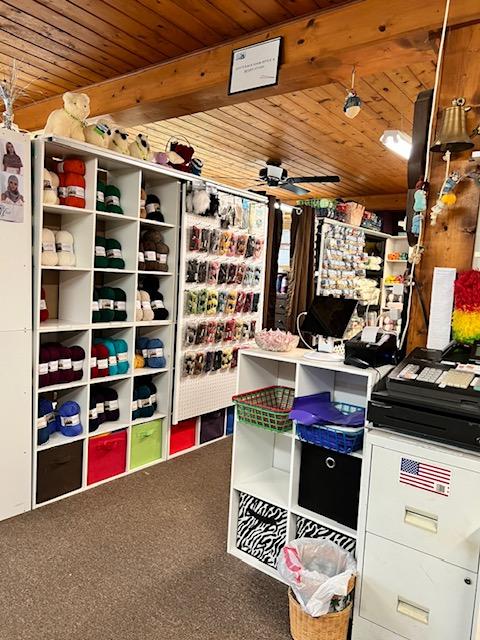 We are often asked to cross reference yarn weights from the old system of naming to the new standards of using numbers to identify weights. Listed above is a standard weight reference guide to use for a common identification and cross reference. Happy Knitting.
Judy
---
• Christmas Stocking Kit - Intarsia or Fairisle • Christmas Stockings • Intarsia or Fairisle • Knitting your Chrismas Stocking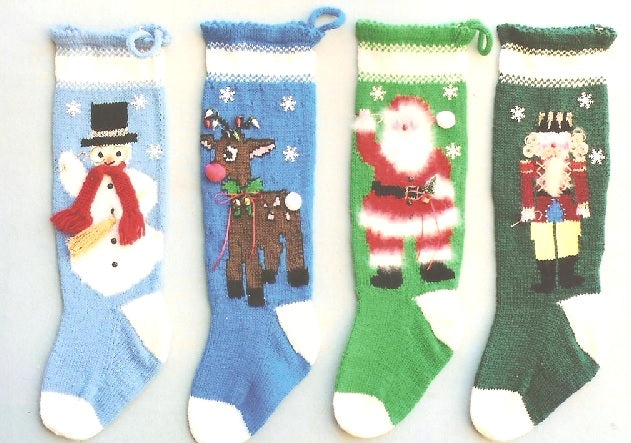 You've decided to knit a Christmas Stocking and realized the best way is to buy a kit. After all, kits have everything you need in them to knit a stocking and you don't have to buy that 200 yards of yarn to get the 10 feet or so of that one color yarn just to make the nose on that snowman. Good choice!!! As you contemplate the kit you want to buy its good to realize that all kits are not made equal. Some kits are made with acrylic yarn which makes the kit less expensive, but Acrylics don't hold...